About The Home of Gnome
About us at The Home of Gnome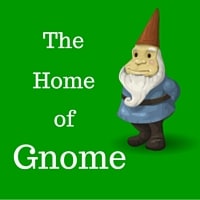 Hello and welcome to our website, The Home of Gnomes – Garden Gnomes UK!
We are just mad about Garden Gnomes.
We love them all – funny garden gnomes, rude garden gnomes, zombie garden gnomes, men garden gnomes, lady garden gnomes, large garden gnomes, small gnomes and even old gnomes which are kicked about and scratched after years of dedicated service. One known as Lampy is worth a lot money!
We feel it is our duty to bring you a blog of all things gnome.
We bring you the good, the bad and the ugly – gnomes of all kinds are welcome on this site.
Gnomes are just like people.  If you think about what do gnomes like, you would come up the answer that gnomes like to stand proud and bright in your garden.  They like to help you with your gardening tasks.
We consider we know garden gnomes quite well and bring you a detailed picture of gnome characteristics here.
We bring you news and videos and highlight fabulous gnomes we have spotted on the web.
One of the videos seriously considers, are gnomes evil, and we hope they are not.
Hope you enjoy it all.  If you do – or even if you don't, let us know.
Think of us as Garden Gnomes UK.